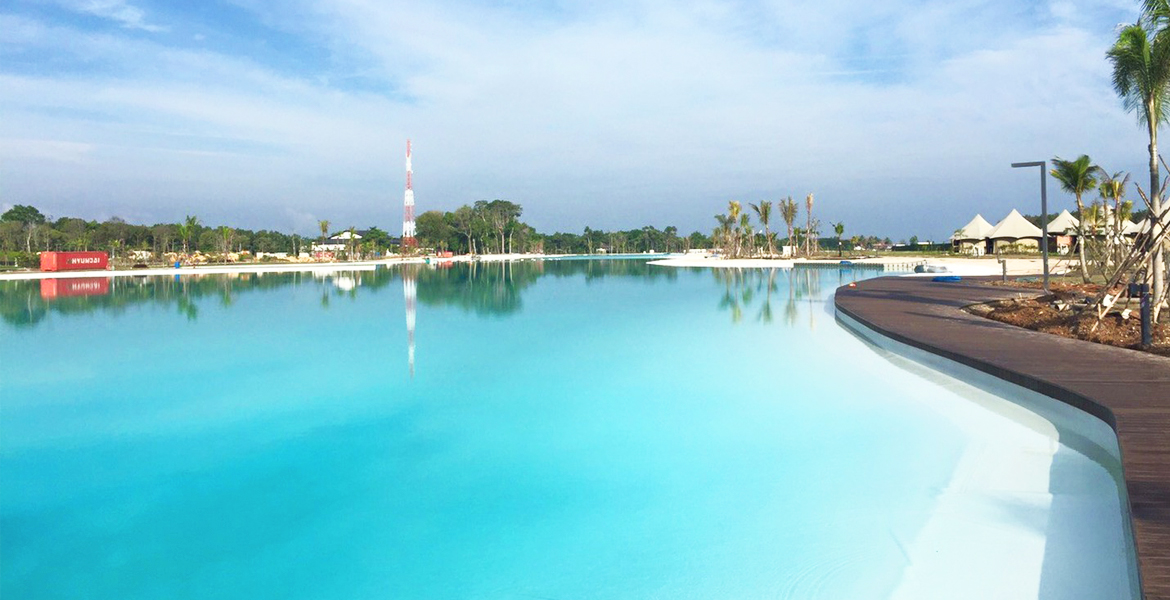 Treasure Bay is a 338-hectare waterfront resort city located in Bintan, Indonesia. It integrates wellness, leisure, culture, residential and commercial real estate. Developed in 3 phases, it will offer many first-in-Asia concepts to create new travel and leisure experiences for visitors.
South-East Asia's First Crystal Lagoon
Treasure Bay Bintan houses South East Asia's first man-made sea water lagoon. Nestled amidst two glamping resorts, Natra & Anmon, the 6.3 hectare lagoon is a popular hangout spot for guests of all ages. The salt water lagoon is enclosed, making it safe for swimming and water sports activities as there are no external currents. It's clean filtered sea water and shallow fringes makes it very kid-friendly.  
Surrounding the lagoon, you will also find a vibrant and exciting host of dining, spa, retail, entertainment and night-life options catering to all your holiday needs and desires.