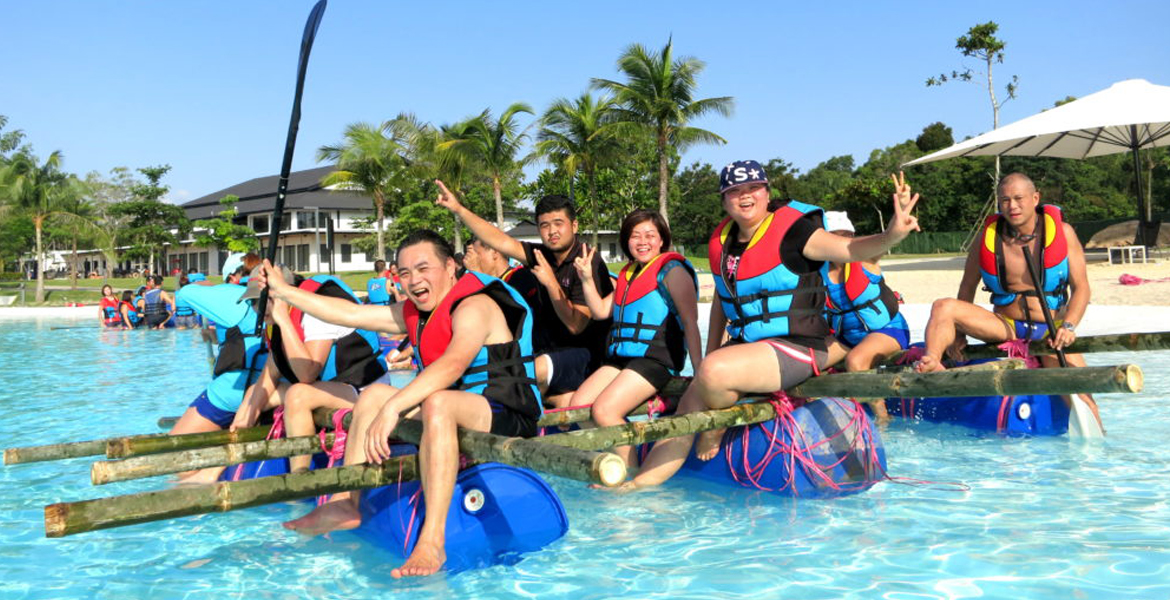 Corporate Team Building in Bintan
Treasure Bay Bintan is the perfect place for your next corporate team building retreat. As the main team building provider in this Bintan Resort Property, we are able to organise everything seamlessly for you at preferential rates.
Think of us as your one-stop do it all platform, we'll organise your transport arrangements, hotel accommodation, team building programmes,  leisure activities, meals and more! You don't have to worry about the hassle of logistics planning for your trip to Treasure Bay. Just sit back, relax and spend valuable time interacting with your colleagues and fully enjoy the team bonding activities while we get everything else sorted for you!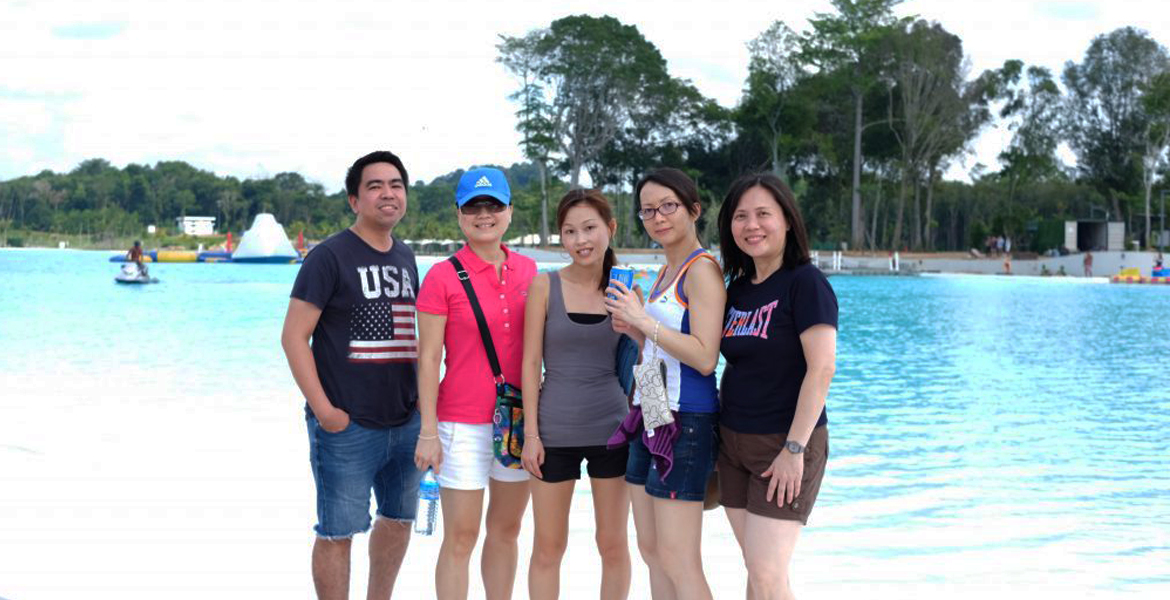 Corporate Team Building Packages
Our corporate team building packages are always customised to cater to the demands of our clients. The WOW Experience will organise your meetings and team building activities for you as well as provide options for leisure activities during the free & easy portion of your trip.
We have attractive packages and a wide range of team building activities to suit the needs of everyone. As much as possible, we would recommend activities in and around the Crystal Lagoon, being the highlight of the property. However, if you would like something less strenuous, there are always indoor team building options which we can be organised for you at the function room in Natra, Bintan.
Over the years of conducting corporate events and team building programs in Singapore, we have serviced a lovely number of corporate clients. With The WOW Experience anchored in Treasure Bintan, we are able to offer a new range of team bonding program options and widen our spectrum of exciting activities to service our clients needs and demands.

If you're looking for a refreshing take on corporate events / team building retreats, The WOW Experience is your perfect Bintan Corporate Event Organiser. We uphold a quality 'Singaporean' service standard while linking you with the best of Bintan's local options, understanding and connections. 
Popular Team Building Activities
Here are some popular team building activities that our clients have enjoyed!
This game focuses on the team dynamics and day-to-day relations between colleagues in an office environment. Apart from the main task of building, as its name suggests, additional scenarios depicting a real-life office environment will be thrown into play while observations will be done on the participants' actions and reactions on each presented scenario. This game will be able to foster better understanding between colleagues, working together in diversion, multi-tasking within a team and improving day-to-day communications and correspondence.
Just like the game show, The WOW Experience brings you a similar version as what you see on TV. Our experience will deliver a series of 5 to 6 fixed running man challenges for the teams to participate in. Join the Korean Wave and have an exclusive experience at Bintan's Crystal Lagoon.
An all-time popular game for everyone. This race is not just a simple treasure hunt but comprises of meaningful traits and teambuilding elements at every station that you visit. You are not only exposed to navigation skills, you will also be having lots of fun and a good time bonding with your colleagues too. By foot or on wheels? Your choice.
Outdoor Rafting Adventure
Ever imagined yourself to be stranded on an island? Raft building could be the answer to your survival! Learn basic raft constructing skills in an fun but enriching session. Construct the raft using raw materials and put it to test in the water and using it to achieve some team objectives.
Crystal Lagoon Water Park Challenge
Ready for some splashing fun? Race through the course with a series of fun filled challenges lined up for you on this giant bouncy water park! Work together in your teams to challenge the others to find hidden puzzle pieces as quickly as possible to ensure a victory for your team!