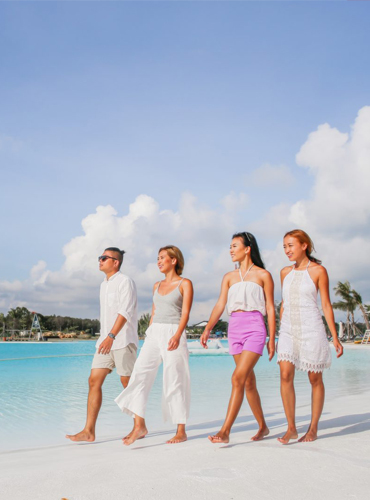 Bintan is the perfect getaway from the hustle and bustle of the Singapore city life. At just a 45 minute ferry cruise away, getting there is fast and convenient. Hence, Bintan has become a popular weekend destination for Singaporean families who need a quick holiday fix without needing to take long periods of leave from work. 
Book your next family vacation, couple getaway or a chill weekend family trip with us and we'll promise you the best rates, the best fun and unforgettable memories on the island. All you need to do is bring along your passport for the trip and we'll settle all the logistics, planning and itinerary for you!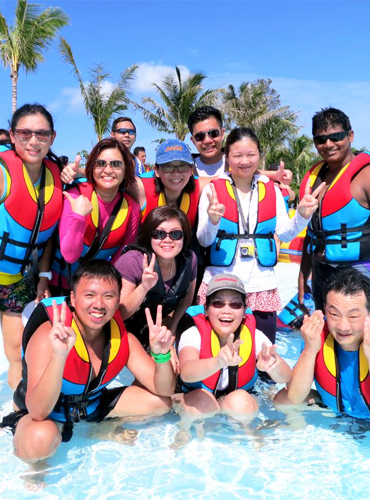 Treasure Bay Bintan is the perfect place for your next corporate teambuilding retreat. The WOW Experience is appointed as the main team building provider in this Bintan Resort Property.
We are able to organise everything for you, from transport to hotel accommodation, teambuilding programmes,  leisure activities, meals and more! So you don't have to worry about the hassle of planning the logistics for your trip to Treasure Bay. You can then spend valuable time interacting with your colleagues and fully enjoy the team bonding activities while we get everything else sorted.
With attractive packages and a wide range of exciting team building activities and programmes to choose from, there would definitely be something suitable for everyone!
Corporate Social Responsibility
(CSR) Projects
Over the past decade, we have seen many corporate groups combine their team building programs with CSR projects. Social Team building is a brilliant initiative that not only benefits the organisation's image but also builds a wholesome experience for the staff. 
With the added convenience of combining two events that used to serve individual purposes / outcomes, company's are able to efficiently utilise resources, time and effort.
The WOW Experience partners with several non-profit organisations and causes locally (in Singapore) as well as within the region (Bintan, Batam, Bali etc) to organise social projects that would have a lasting impact either socially or environmentally.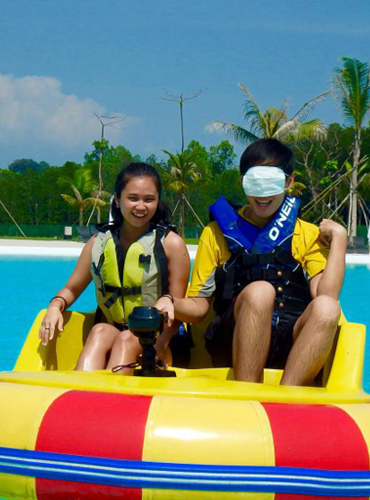 Bored of the usual school/church camps that are usually held locally in Singapore? Well, we've got an answer to that… how about bringing your camps right to Bintan and enjoy a short getaway from the hustle and bustle of city life! A change in environment might do some good to everyone and would definitely lift the spirits of campers.
We know how much time and effort goes into planning these school and church camps. We'd like to help ease the load and stress off your planning. Our one-stop service would help you with everything down from the planning, to the logistics and even to the execution of your actual day's events. Just give us a shout and we'll be there to save the day!
Think of The WOW Experience as your 'one-stop do it all' provider. Whether you're planning a weekend getaway, corporate team building retreat, off-site meetings, or even special occasion events like birthday surprises and wedding proposals – we'll do all the back end planning and logistics for you! Essentially, you'll just need to bring along your passport!
We're the most established events and activities provider in Bintan with strong working relationships with resorts and other island partners. This gives us the ability to provide clients with a seamless hassle-free event organisation along with the best deals and 'all-in-one packages'.