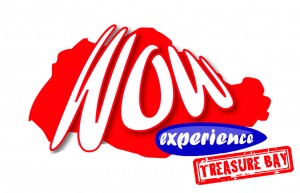 The WOW Experience prides herself in the being the leader of unique outdoor adventure recreation provider in Singapore. Established in 2005, it started the first laser tag operation in Singapore – Combat Skirmish and continued to expand over the years, increasing it's arsenal of guns to more than a hundred.
Customers are pleased and happy with the service provided and the laser tag in Singapore got really popular. In 2008, Combat Skirmish began to diversify and introduced yet another unique outdoor sports being ZOVBing and Laser Clay Shooting. With the diversification to various companies and services, The WOW Experience was born.
The WOW Experience took efforts to cater its services to different crowds and customers requirements hence introducing One Dynamics Team Building to focus on indoor training programs while AdvenTOUR Singapore caters to corporate companies who are looking for outdoor adventure corporate fun and team building sessions. Many programs and training syllabus are developed in-house and have received good feedback from clients and proven itself to be very effective.
Expansions continued and from 2011, overseas venture sprung in the region beginning with Batam, Bintan and the Philippines. In 2012, The WOW Experience also achieved a milestone to be operating an attraction in Sentosa (most sort after tourist destination in Singapore). A new branding – Combat Skirmish LIVE rooted itself in Fort Siloso, having laser tag games combined with the World War II stories, operating in the ex-fortified military base.
This 2015, The WOW Experience has achieved another milestone and is proud to partner Landmarks Berhad with the involvement & development of Treasure Bay Bintan, with regards it's sports elements in the resort. Our experience and innovative ideas on all outdoor sports definitely gives us a distinct edge over the rest. You can trust us to provide a safe, enjoyable and inclusive environment for outdoor recreation activities.