Team Building that gives back
Do good, feel good. This has been the quiet mental tag line for corporate groups who have spearheaded or participated in Corporate Social Responsibility (CSR) projects over the past decade.
Often these CSR projects are organized with the beneficiaries in mind, leaving corporate volunteers with no sense of added value individually as such many teams simply go through the motions for the sake of their company's corporate image.
What if we could change things up alittle?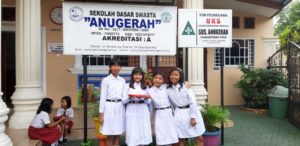 Introducing Social team building, a mutually beneficial option which ties teambuilding elements with doing good and giving back to the society. Essentially this means Organizations or department teams can fulfill team building objectives and goals while participating in CSR projects that benefits and impacts the society.
With this added convenience of combining two events that used to serve individual purposes / outcomes, Organizations are able to efficiently utilize resources, time and effort.
Why Social Team Building?
It's time to shake up traditional team building activities to offer Corporate clients something more. Social team building encourages participating teams to get connected with one another while working together on a project that benefits society either socially or environmentally. It offers a refreshing change to the usual team building activities like amazing race, treasure hunt games and tele-matches.
Social Team Building engages teams in a whole new way, perhaps even changing the perspective of how future teambuilding activities can be conducted. It champions change, no matter now small – at the same time pushes boundaries, both personal and as a team, as members work together towards a common goal.