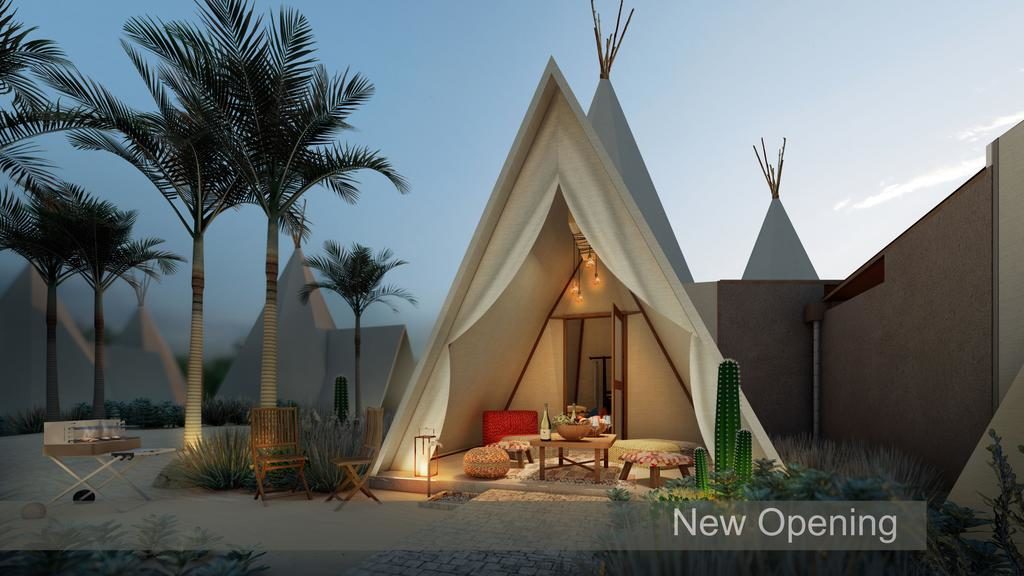 Welcome to ANMON Resort – the newest Glamping Resort in Bintan, situated in Treasure Bay.
Anmon Resorts features luxury glamping tents located just beside Asia's largest Crystal Lagoon in Bintan. Their doors were recently open in May 2019 and it's an excellent resort for hosting corporate groups, families and young hipsters seeking an adventure getaway. Definitely another good alternative to the famous Canopi Resort, just next door on the same property location.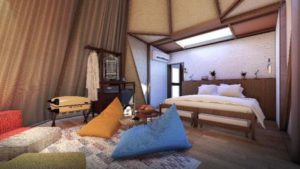 Although having the concept of staying in tents, the interior is well-decorated with all the necessary amenities with air-conditioned rooms and a concrete style toilet. Rest assure that your tents will not be blown away by the monsoon winds at the end of the year. 🙂
Not only that, Anmon Resort also offers a little patio like chill-out area at the entrance of the resort. It's a perfect space for casual chats and laughter while sipping a cuppa with your travel mates. It's a no frills types and non-pretentious type of resort in Bintan. Since it's new, you are assured of up-to-date and clean furniture fittings what are ideal for families with young children.
Anmon Resort is in close collaboration with The WOW Experience International, offering ALL-IN bundle packages for activities, stay, transport and meals. WOW plays the role as an activities provider, as well as event management services, while Anmon Resort display their strength in venue options and accommodation related services.
Enquire within for your next corporate retreat, out of Singapore, and enjoy a super chill and well-planned event through us at an affordable and value-for-money rate. Probably the best combination you can find in Bintan Island for hassle-free planning for your next overseas retreat for your yearly team bonding. See you soon!